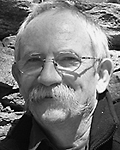 Urs
Geiser
, Associate Senior Researcher
Room number: Y25-L-24
After completion of his Master in Geography, Urs Geiser joined the Swiss Development Cooperation (SDC) in 1976. Following the then dominant discourse on the "developmental state", he worked on projects strengthening states' spatial planning capacities in North Yemen and Sri Lanka (1978-1983). From the mid 1980s, and following the emerging emphasis on state - civil society interaction and the involvement of the "grassroots", he supported projects in Kerala and Sri Lanka (e.g. Participatory Rural Appraisals for livestock projects) and Pakistan (e.g. baseline studies for integrated rural projects in the North-West Province).
Increasingly critical of the actual reality of such interventions, he decided to start a Ph.D. on development-induced land use conflicts in Sri Lanka (completed in 1993). In 1994, he joined the Department of Geography, Zurich University as a Senior Researcher. Besides teaching in development studies and natural resource management and supervising Master and PhD students, his research focus stayed with rural development, but now understood as a highly contested arena. Just three examples: Together with research colleagues from Pakistan, he critically analysed dominant understandings of deforestation in NW-Pakistan, highlighting the post-colonial tensions over resource control between state, local elites and the subalterns. A larger research endeavour analysed discourses and practices of rural "social movements", involving research friends from Pakistan, India, Nepal and Sri Lanka. And in Switzerland, different studies engaged with the participatory discourse as practiced from the early 1990s onwards in forest management and the renaturation of rivers. Conceptually, his research is rooted in political ecology and what he calls a "Critical Relational Livelihoods Perspective".
Following his conviction that academic research has to actively engage with everyday politics, interactions with government officials as well as critical activists became part and parcel of all research endeavours. Since late 2015, Urs Geiser is Associate Senior Researcher at the Department of Geography of the Zurich University, and Visiting Fellow, Sustainable Development Policy Institute, Islamabad, Pakistan. Ongoing research concentrates – based on a renewed interest in political economy and social relations – on the role of NGOs and/vs. political activists in struggles around the livelihoods of bonded labour in Sindh, southern Pakistan, and (b) the role of diverse citizens' organisations in struggles over access to land in eastern Sri Lankas.